I'm looking at the official solution for the 2021 december gold problem 1, paired up.
I'm not understanding what they mean by 'chains'. As in, for the first sample input, when i connect all the cows that can be paired up(with a semicircle because it's in geogebra):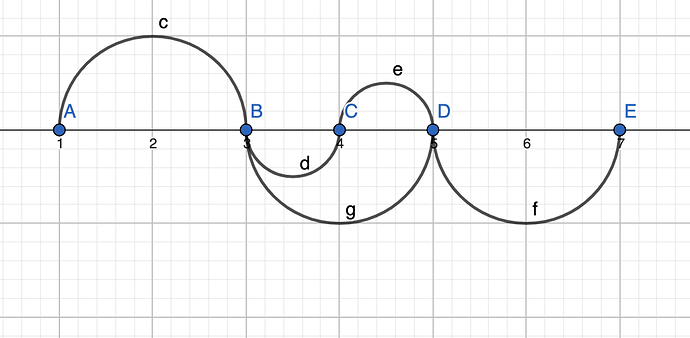 Doesn't this mean all cows are in the same chain, even though they can't all be paired up? Or am i misunderstanding?
Thanks in advance