Hello, I have been trying to log in to USACO Guide for a long time but it just doesn't work. Every time I try to log in, it is just stuck at this: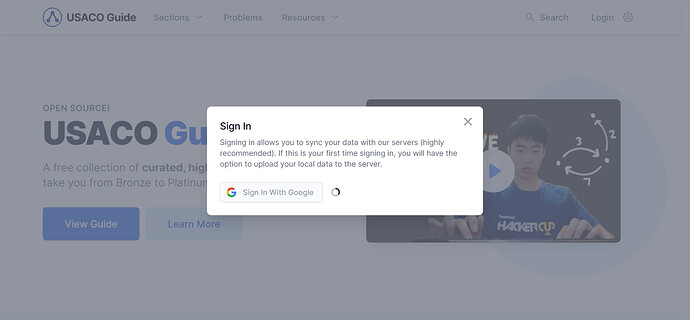 It doesn't load even after 5-10 minutes. I have tried using different browsers, different laptop, as well as different WiFi network, but the problem persists. The feature does however work on my phone.
Also all permissions for the USACO Guide site are set to "allowed" and I've even tried allowing all permissions for all sites.
Could anyone please help me through this issue?